Neverwinter Announces New Soulmonger's Lockbox February 27
Category:
Neverwinter News
Posted: 08:37PM
Author:
Grilka8050
Starting Tomorrow, February 27, 2018, Neverwinter will launch Mod 13! With that comes a new lockbox, The Soulmonger's Lockbox. This one features some new prizes, brings back some old ones, and removes some of the current prizes.
The new Legendary Mount is the War Triceratops. In addition to the Legendary Speed, it also has the Stalwart Equip Power and 16k Hit Points. It also has the Combat Power Trample. "Your War Triceratops charges into the fray knocking back foes and causing up to 15,000 damage to each target, based on your level." Now that sounds like fun!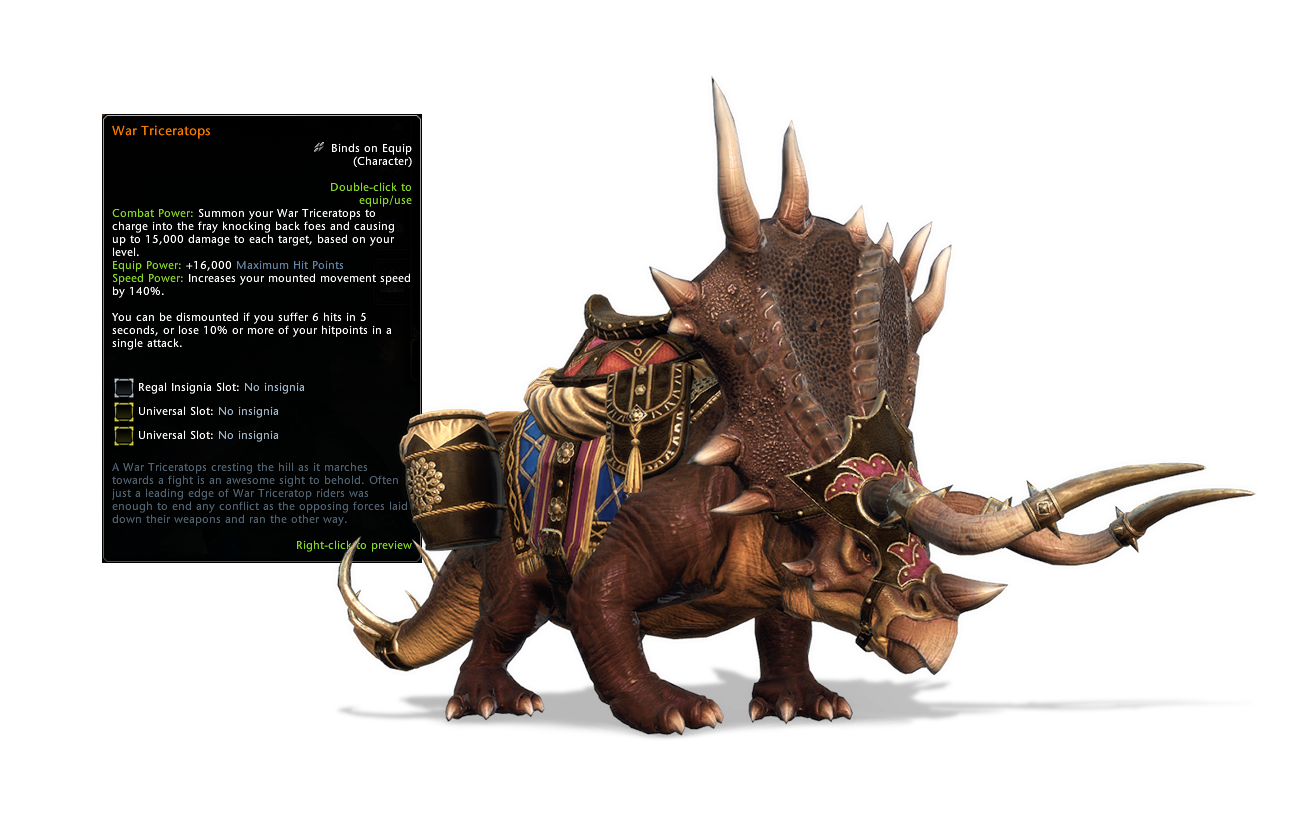 The new lockbox also features a new companion: The Infant Gorilla. In addition to being adorable, this Augment companion grants you +200 Armor Penetration and Movement.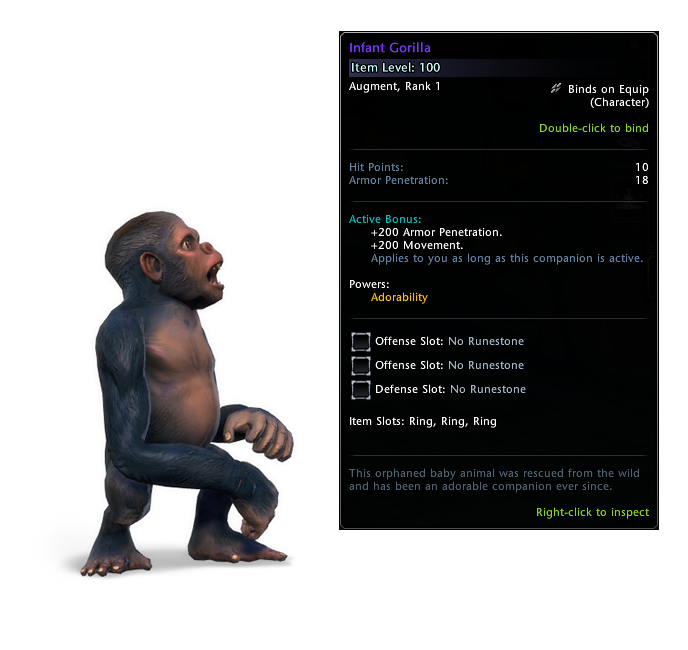 The Soulmonger's Lockbox also has a few packs, like most lockboxes. This is the last lockbox to have the Lost Artifact Pack, which contains the Soulsight Crystal. It also has a chance to drop an Ultimate Enchanting Stone, in addition to some other refining resources.
There's also a new Adventurer Pack. This pack is full of consumables that can really help a new player, but veteran players may find this pack disappointing. This lockbox also brings back an old favorite with a new spin: The Quartermaster's Profession Pack. The last couple lockboxes haven't had any profession packs, so this is going to be a welcome return for crafters.
The Soulmonger's Lockbox will also continue to drop the Nine Gods Enchantment pack. The most notable item from here is the Ultimate Mark of Potency. There's also a new mount pack, the Carapace Mount Pack. This has three new epic mounts and three new rare mounts. You can read more about some of the mounts here.
Another old favorite is returning in this lockbox: Genie's Gifts! In the past, players could use these in Dread Ring, Well of Dragons, Sharandar, and Icewind Dale. With Mod 13 comes the ability to use Genie's Gifts in the Maze Engine and Storm King's Thunder!
Notably absent from this lockbox is the Companion packs. This means the price of old ones will go up, and people will have to start using Astral Diamonds to upgrade their companions or purchase upgrade tokens off the Zen Market.
Source: Neverwinter Developer's Blog